Welcome to my realm.
This page was last updated on July 3, 2008
---
Hello there and welcome to my home page. My name is Jonathan, but in the online world I am known by other names. Each one a different chapter in my life.
Dragon Lord... Creator of the original Mystic Tavern in Lycos. For those of you who don't know, the Mystic Tavern was originally a user created room in Romance and was NOT an RPG room. (RPG=Role Playing Game Room) It was designed to be like a local pub where friends come to gather and strangers were friends we haven't yet met.

imjusbnme_.... I'm Just Being Me.. my general philosophy on chat, just be yourself.

I can still be found in chat every now and then, but more often in either Acrophobia or Wordox, online games with chat found at uproar.com. Feel free to say hi if you see me.
---
What you will find on this site.....
I will be breaking this site into various sections.....
About me..... Some personal information about myself.
Pics.... Self-explantory...., pictures of myself, friends, family, etc.
Poetry..... Because so many have requested, I will be posting some of my poetry here.


(Updated March 29, 2004)

Links..... What site would be complete without links to other sites right.


(Last updated March 29, 2004)

Surveys....Here I will post regular surveys about most anything. Find out what people think about the topics and cast your own vote as well.

(Updated March 29, 2004)

Feedback..... A place for you to comment about the site, what you like, dislike, what you would like to see added, etc. I am always open to, and welcome criticism.
I will be trying to update this site on a regular basis as time permits.
---

---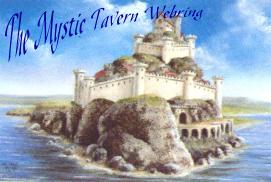 This Mystic Tavern WebRing site is owned by Dragon Lord.
Click for the [ Previous Page ] [ Next Page ] [ Next 5 ] [ List ]
Want to join the ring? Click here for info.