Poetry

For those of you who have enjoyed my writings over the years, I plan on sharing some of them here, as well as some collective works of those I know both on and off the net. Please keep in mind that all of these works are copywrited. I have no objections to people sharing them with others, afterall, that is why I have posted them on the Internet. I do request however that you show proper credit when passing it along. If you decide to post a copy of it on your own website, please notify me of the address before hand, and I also ask that you provide a link back to my site at http://come2visit.tripod.com
Thank you for your cooperation and understanding. I hope you enjoy.
This one is dedicated to those in our armed forces.

Give Thanks
I have recently started posting some poetry on allpoetry.com. There are a lot of talented writers there if you enjoy reading poetry. If you enjoy writing poetry, it is also a great place to share and get feedback. Check it out at allpoetry.com.
Click Here to be sent to the home page.
Please feel free to sign my guest book before you leave.
---

---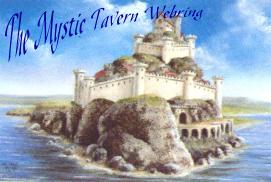 This Mystic Tavern WebRing site is owned by Dragon Lord.
Click for the [ Previous Page ] [ Next Page ] [ Next 5 ] [ List ]
Want to join the ring? Click here for info.
This page was last updated on September 14, 2003